INFORMATION
** Not vegetarian: dish contains shrimp paste

Spice level
Vegetarian
Vegan
STARTERS
Some of East Asia's favourite street snacks.
Choose 2-3 dishes per person or share lots with friends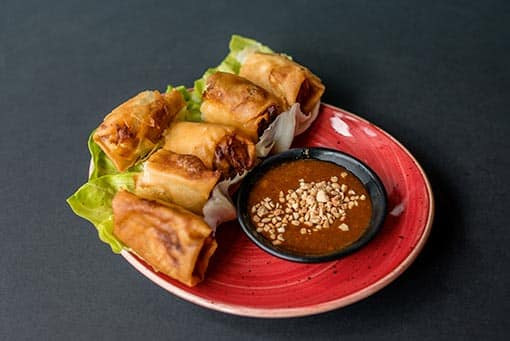 Spring Rolls
5.95
Lightly fried, served with a hoisin and peanut dip.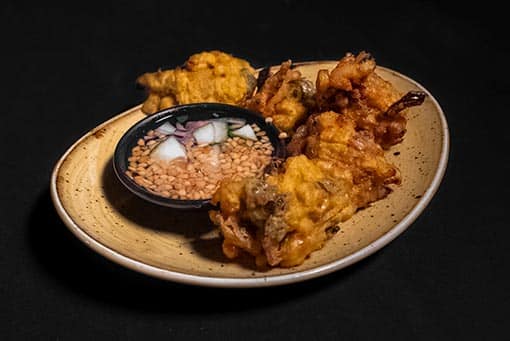 Corn Fritters
6.50
With a sweet and sour peanut dip
Sticky Tofu 6.25
Crispy fried tofu with sesame and a sweet soy and chilli glaze.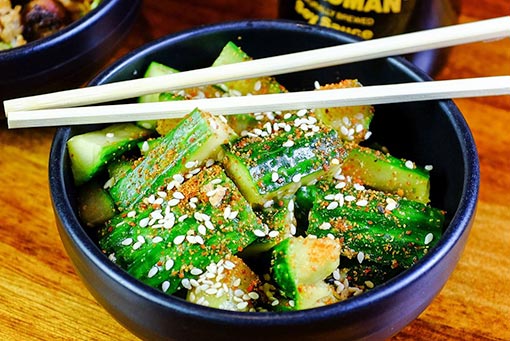 Smacked Cucumber in a Sesame Soy Dressing
3.95
With a sesame soy dressing and toasted sesame seeds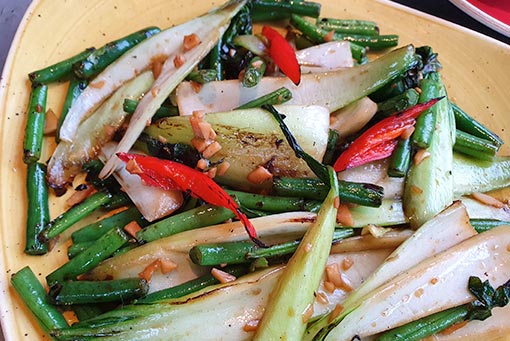 SALAD FROM THE EAST
Tasty, fresh & delicious.
Add tofu for £2
Heroes
The Tampopo House Specials
All served with Jasmine Rice, except Soups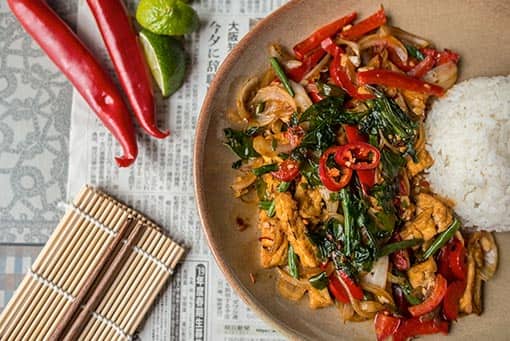 Pad Krapow Khai
Tofu & Thai Basil in a fiery sauce, stir-fried with fine beans, red chillies and red peppers.
Tamarind Tofu 11.95
Slices of tofu in a zesty tamarind sauce, served on a bed of Asian greens and topped with fried onion flakes.
Jackfruit Rendang
11.95
Slow cooked in coconut, chilli, shallots, galangal and lemongrass.
Served with roti slices, cucumber, sambal, caramelised coconut flakes & peanuts
From the wok
Rice based stir fry
Way of the noodle
Noodle stir-fries and hearty noodle soups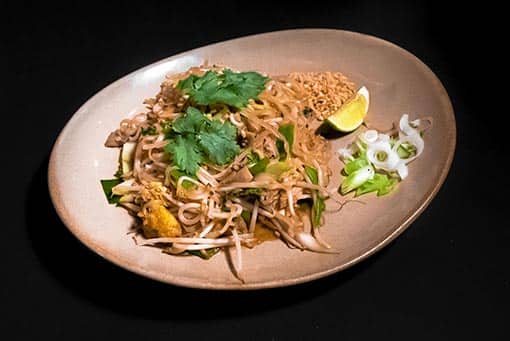 Pad Thai 11.95
Sour-sweet rice noodles with Asian greens, egg, tofu, beansprouts, roasted peanuts and lime.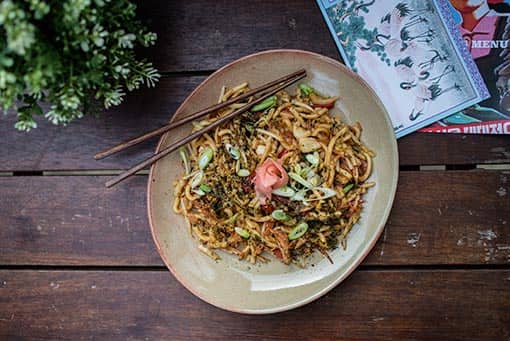 Yaki Udon 9.95
Chunky noodles with fresh vegetables and soy & mirin sauce.
Soothing curries
Fragrant curries for that spicy hit. All served with rice
Katsu Curry
10.25
Sweet potato coated in a crispy panko breadcrumb with a mild curry sauce.
Served with a mixed leaf and sesame salad.
Singaporean Curry
Creamy mild coconut yellow curry with, turmeric, curry leaves,
galangal, sweet potato, green beans, tamarind & cherry tomatoes
Vegetable & Tofu 11.95
Wok-fried Hokkien or Udon Noodles 3.40
Jasmine or Sticky Rice 2.40
Flaky Flatbread (Roti) 1.95